About us
---
Antenna manufacturer integrating R&D, design, production and sales
Company Profile
---
Sanwei Communication Equipment Co., Ltd. was founded in 1992 and gradually developed from Renqiu Communication Equipment Factory. With the upgrading of products, the increase of product types, and the expansion of production scale, Sanwei Communication Equipment Co., Ltd. was registered in 2003. It is an antenna manufacturer that integrates R&D, design, production, and sales and a high-tech intensive company that specializes in the design and manufacture of satellite, microwave antenna and molds, CNC hydraulic presses and antenna manufacturing assemblies. 
The company is located in Economic Development Zone of Renqiu City, adjacent to Daqing-Guangzhou Expressway and close to Baiyangdian, the Pearl of Hebei Province, and it enjoys a superior geographical location, convenient transportation, fine environment and convenient communication.
The company covers an area of 36,700 square meters and currently employs 270 people including 35 technicians with good professional quality, and it continuously develops and produces various kinds of communication antennas and molds while absorbing advanced foreign technologies. The company now has mold manufacturing engineers and uses programming and processing software such as CAD/CAXA, SolidWorks, Pro/E and other CAE/CAM software to establish a quality design and processing program for each product.
The company is a designated enterprise of the Ministry of Industry and Information Technology of China. In 2000, we obtained the trademark certificate from the State Trademark Office. In 2003, we obtained a production license. In 2008, we obtained the network access certificate of the State Administration of Radio, Film and Television and the right to import and export goods. In 2009, we obtained the ISO9001-2000 quality system certificate, and in 2011, we are awarded Hebei Provincial Famous Trademark Certificate.
The company has high production force, with fixed assets of RMB 30 million, floating capital of RMB 10 million, plants and workshops of nearly 30,000 square meters, large gantry CNC milling machines, large CNC vertical lathes, carving and milling machines, four-axis milling machines, 100-400T hydraulic machines, punching machines up to over 60 sets, automatic cutting machines, welding machines, butt welding machines, bending machines and other machines up to over 100 sets, 4 automatic spraying lines, 2 automatic plate shearing lines, 1 automatic screw and nut racking machine, more than 10 sets of lathes, milling machines, etc., as well as all kinds of testing equipment, instruments and other supporting equipment. 
The company mainly produces C/Ku-band satellite ground receiving equipment, with the minimum annual output of 3 million sets, and the products are sampled for inspection by the National Quality Supervision and Inspection Center once a year, with the passing rate up to 100%, and an inspection report is provided for each product.
The Sanwei series satellite antennas produced and sold by our company are in line with the quality management system procedures from the entering and inspections of raw materials to the delivery inspection of the finished products, which fully guarantees the quality of products. According to user feedback information, our products have high technical content, good quality and durability and perfect after-sales service, and have won the favor of users at home and abroad. Currently our products are sold throughout the country and are exported to more than 10 countries and regions such as Asia, Europe, the Middle East, Africa and so on, and the domestic and overseas sales account for 50% respectively.
In order to achieve better development, our company actively carries out research and development for new products. Since 2007, our company has begun to research and develop vehicle-mounted and shipboard antennas and large-diameter antennas to receive stable satellite television programs on the move, and the antennas is characterized with small size, light weight, high gain, strong stability, anti-jitter, good view reception effect and so on and is free from speed and geographical restrictions. The performance and speed of searching and tracking satellite signals have reached the international advanced level. The products are in line with the national quality management system procedures from the procurement and processing of raw materials to the delivery inspection of finished products, which fully guarantees the quality of products, improves the credibility of our company. Our products have high technical content, good product quality and durability and are deeply favored by users at home and abroad. Our company grows prosperously by introducing advanced equipment, enhancing production capacity, increasing input of raw materials and improving staff quality to achieve mutual benefit and win-win results. In addition, our company strictly follows the "Ex-warehousing Management System", the "First Piece Inspection System" and other management systems to ensure that each batch of products of our customers can be completed in good quality and sufficient quantity. The rapid development of our company benefits from the favorable policies of the state to support earning foreign exchange through exports, the integration and learning from domestic and foreign advanced experience of the industry, as well as our efforts to build advanced and special enterprise culture. We promote our rapid development and continuous improvement of productivity relying on advanced enterprise culture. At present, our products are sold domestically and exported to over ten countries and regions such as Asia, Europe, the Middle East, Africa and so on, and the sales areas are increased continuously. Now, we are increasing our investment in equipment, including increasing a large-diameter antenna rotating pedestal for detection, a iron tower, a 50m2 microwave anechoic chamber, a drawing control machine, over 10 sets of various types of detection equipment, in addition, a large quenching furnace and a large drawing machine are being rebuilt, and a 10,000m2 production workshop is being reconstructed.
Our company has a perfect quality control and after-sales service quality tracking system for strict quality control so as to provide customers with quality service, and customer satisfaction is our highest pursuit.

CONTACT US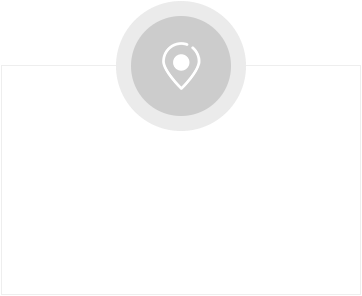 Company Address
Xibafang Village, Yucun Town, Renqiu City, Hebei Province, China